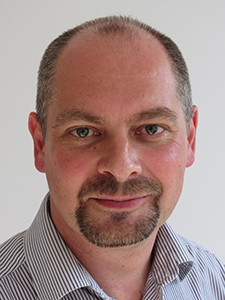 Chief Executive Officer, Cochrane
Mr. Mark Wilson started working as Cochrane's new Chief Executive Officer in November 2012. He has extensive leadership experience at the highest levels in international humanitarian and development organisations, including the International Federation of Red Cross and Red Crescent Societies, where he was Chef de Cabinet, Senior Advisor to the Secretary General and the organisation's Head of Planning. Previously he had been Head of Delegation in Mozambique; managed the Federation's humanitarian operations in former Yugoslavia from 1996 to 2000; and in charge of the Federation's Appeals & Reports for Africa and Europe from 1994 to 1996.
From 2004 to 2012, Mr. Wilson was Executive Director of Panos London, and Chair of the worldwide Panos Network of Institutes which he helped to establish. Panos aims to ensure information and communication is effectively used to foster public debate, pluralism and democracy amongst poor and marginalised communities around the world.
He is a member of the Royal Institute of International Affairs and the International Institute for Strategic Studies, and a Fellow of the Chartered Management Institute in the UK. He holds Master's degrees from Universities in the UK and Canada in International Politics; Soviet and East European Studies; Journalism; and Management. As a former journalist in London and Hong Kong, and Communications Director of the Swiss-based Business Council for Sustainable Development, he is an experienced commentator on international economics, business and politics.