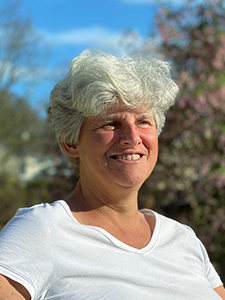 Co-Chair, Cochrane's Governing Board
Professor Tracey Howe is currently Co-Chair of Cochrane's Governing Board. She is also Director of Cochrane Campbell Global Ageing Partnership a global hub for synthesising and exchanging knowledge, evidence and priorities about Global Ageing. She has held an extensive range of senior roles in UK universities and has board level experience across public and not for profit sectors. She is a Member of the Chartered Society of Physiotherapy, a Winston Churchill Fellow and winner of the inaugural TEDxGlasgow Award.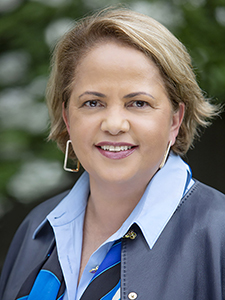 Editor-in-Chief, Cochrane Library
Karla Soares-Weiser is the Editor in Chief of the Cochrane Library. She is a trained psychiatrist, holds a Master's degree in epidemiology, and a Ph.D. in evidence-based healthcare from the University of São Paulo. She has been working in evidence-based health care since 1997 and is an author of over 60 Systematic Reviews, including 33 Cochrane Reviews. She has held numerous positions in Cochrane Groups, including as a Visiting Fellow at the IberoAmerican and UK Cochrane Centres, where she provided training in systematic review production. Outside Cochrane she has held Assistant Professor posts in Brazil and Israel, and established her own consultancy business providing evidence synthesis services to government agencies and not-for-profit organizations. She was instrumental in the development of Cochrane Response, the organization's evidence consultancy service; and from 2015 to 2019 was Cochrane's first Deputy Editor in Chief.
As Editor in Chief, Karla is responsible for ensuring that the Cochrane Library meets its strategic goals of supporting health care decision making by consistently publishing timely, high priority, high-quality reviews responding to the needs of our end-users. Karla is part of Cochrane's Senior Management Team and works close with Cochrane's publishers to ensure that the presentation and delivery of Cochrane content is accessible and sustainable.